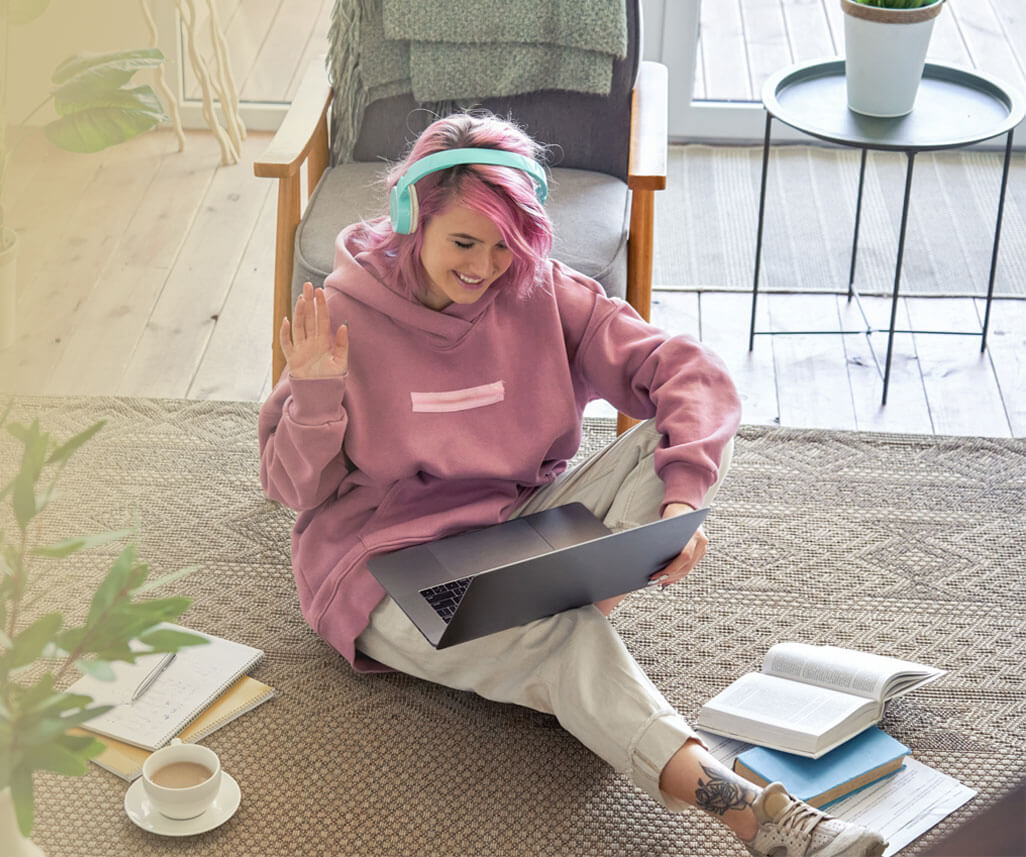 Gen Z high school grads are facing a difficult decision.
Many Gen Z students who spent the last days of their high school careers in lockdown or under quarantine measures had to make difficult decisions about their college plans. Some had to get jobs to help out the family after experiencing a reduction in household income. Others realized that their plans to attend a four-year school from home didn't make much sense economically–why pay full tuition prices to take classes virtually? Still others pressed "pause" and decided to hold off indefinitely on their educational plans, not feeling comfortable making big decisions on college and career paths with the future looking so uncertain.
Community colleges can keep Gen Z engaged with education.
But we know what this new generation of college students may not: that those who interrupt their education often fail to complete it entirely. A recent report from the National Student Clearinghouse Research Center shows that of 29 million Americans who identified as "some college, no degree" five years ago, less than 1 million have since completed their associate degree or certificate. If we can educate this generation about the realities of a hyper-competitive job market, we can increase our enrollment at community colleges, at least part-time.
Community colleges should continue to market to non-traditional students when possible. But if your resources are limited, converting on-the-fence Gen Z students—in many cases, by getting them to rethink a gap year—is a step in the right direction toward increasing enrollment. Taking a "gap year," whether planned or not, is still possible, without getting further behind in their educational and career goals.
Download: "Rethinking your gap year"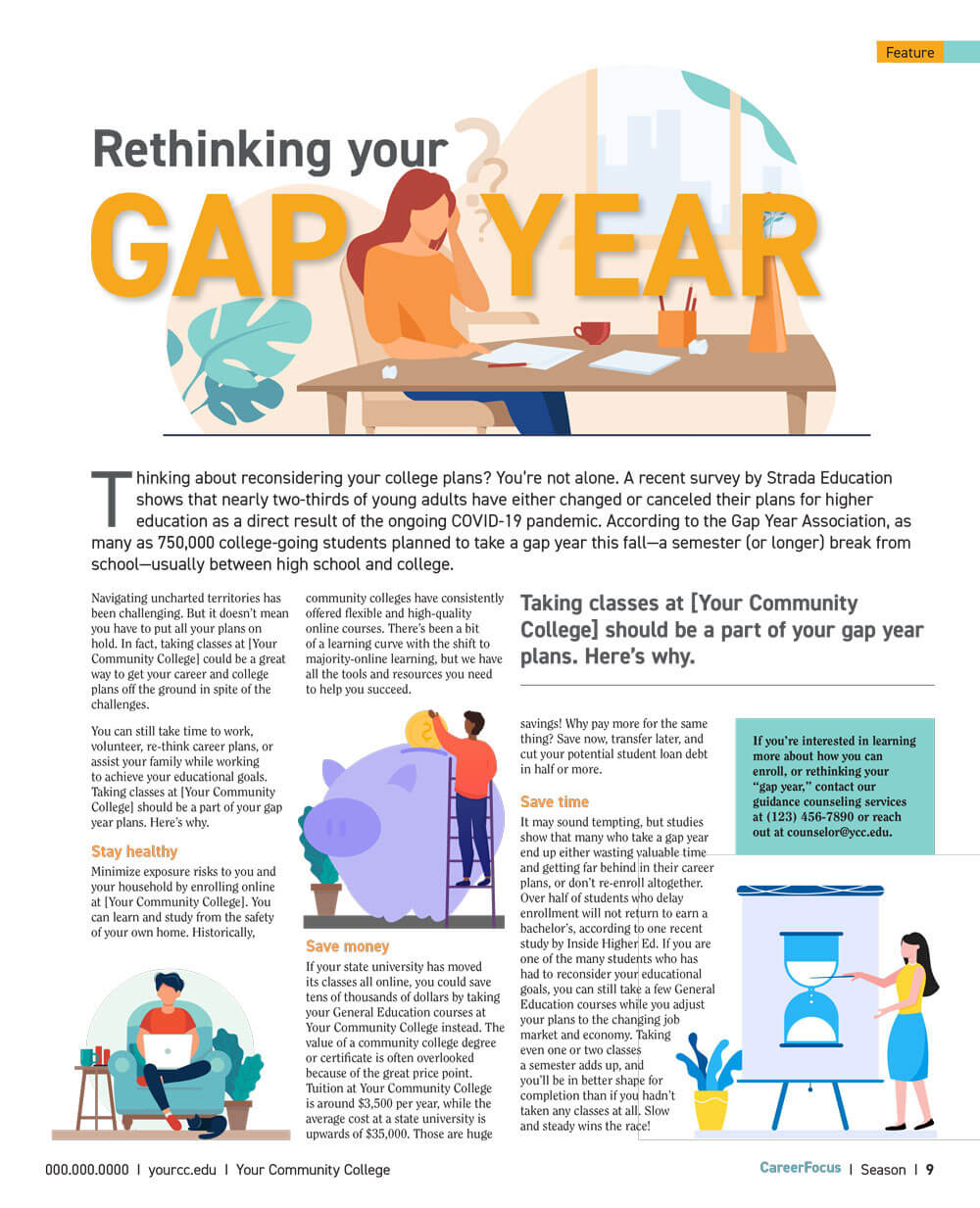 For further insights on Gen Z, sign up for our blog. To see more content addressed to this demographic and more, check out our latest content.