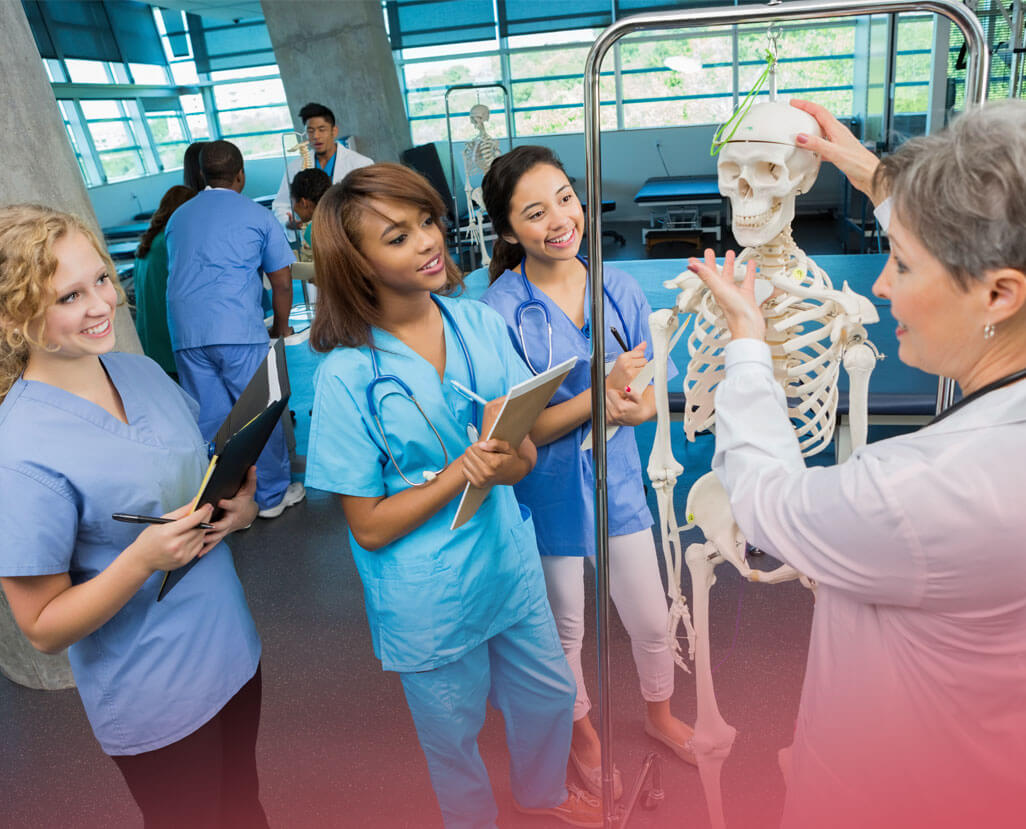 Prospective students need guidance.
There's so much to choose from among the allied health careers. With five million allied health care providers and more than 80 different professions, the salary ranges and technical requirements vary widely.
Newly graduating high school students and displaced workers, however, are rarely aware of all the possibilities in this growing and ever-more-crucial field. It can be overwhelming for potential students to figure it out. It is up to community colleges provide key information potential students need.
Highlight the proven success of your programs.
Not only do community colleges shine a light on vital professions, they have solved the riddle of how to get there. Honing the pathways necessary for success, community colleges have assisted countless generations in passing certification exams and/or gaining entrance to four-year programs. 
Show what your graduates can do! Aperture Content Marketing—working as an extension of your marketing team—can provide clear, updated career information. We have a full library of relevant content on nursing and allied health fields which can be tailored to feature your college's programs. We are experts in content strategy and are able to assist your team with a multi-channel content distribution plan from print to web and social media.  
Check out our latest feature, "Heroes of Our Time: Allied Health Careers."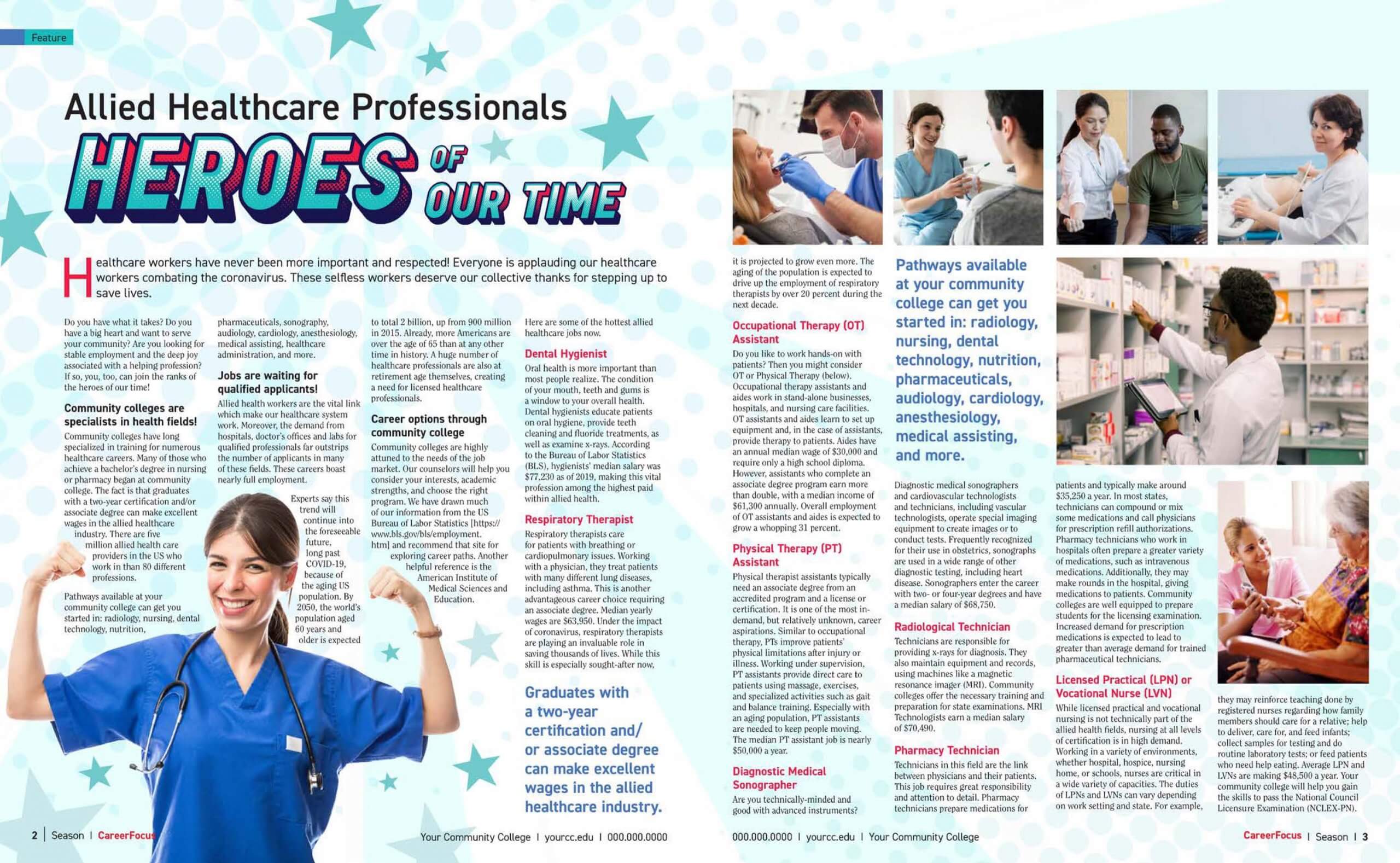 Download Here
Do you and your team want access to our other content on nursing and allied health fields?
Get in touch with us to set up a demo, or to consult on a content strategy.
Let us know here.