With growing economic and enrollment pressures on community colleges, it is vital to inform potential students and their families of all available federal assistance. Millions of potential college students fail to fill out the FAFSA every year. This ongoing problem, which disproportionately affects economically vulnerable students, takes on added significance today.
What holds back these potential students? A 2019 federal study showed that more than half either failed to apply because they were debt-averse or didn't have enough information to complete the form (some gave multiple answers):
Community colleges must do everything in their power to educate and assist potential students in "Financial Aid 101," and especially the benefits of the Pell Grant.
Aperture Content Marketing is here to help with ready-made educational content geared to students right now, during the pandemic. We will work with your marketing department to deliver engaging and up-to-date answers to the questions your students are asking and help you develop a content marketing strategy. See our latest feature, "A Lifesaver in Tough Times: New (and old) reasons to apply for a Pell Grant," which is easy to deploy across multiple platforms and reach your target demographic.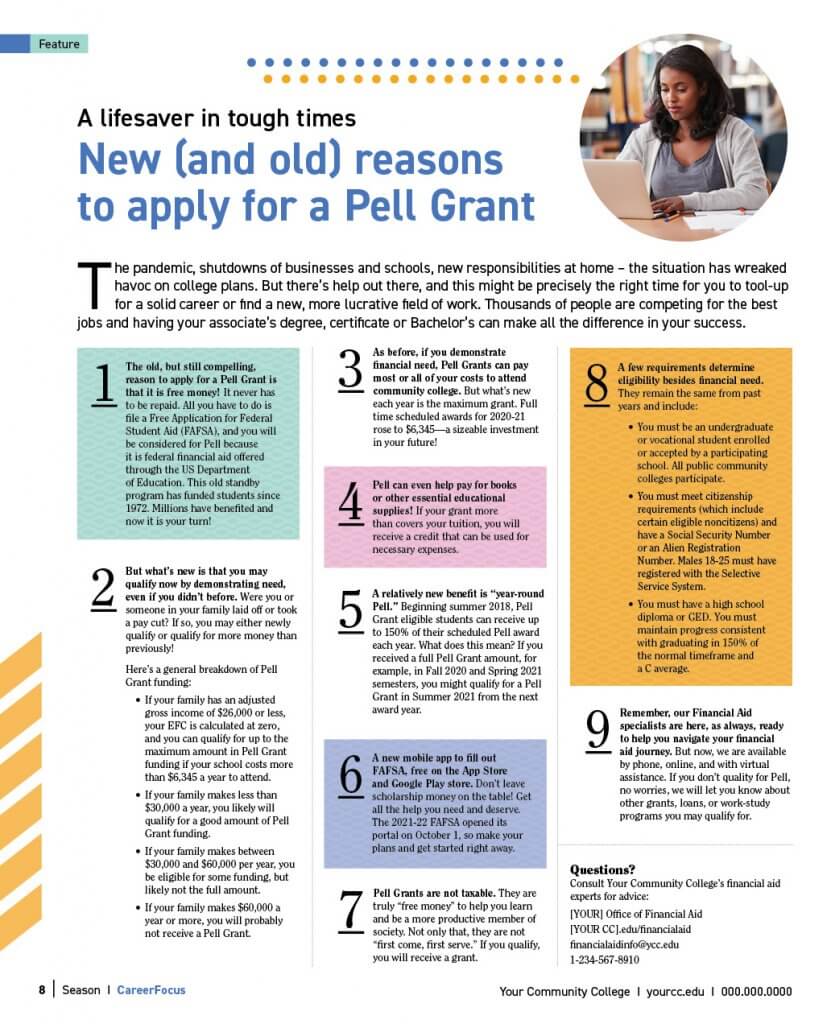 See the feature