Career information is more important now than ever.
Historically, community colleges have experienced a surge in enrollment during times of economic downturn and recession. But the unprecedented numbers amid the pandemic paint a serious picture.
Marketing has never been so critical to the survival of community colleges as it is now. It is our responsibility to show our students and prospective students why it is critical to stay the course—whatever their course may be. Whether they are considering enrolling for the first time, re-enrolling to complete an unfinished degree or certificate, or remaining enrolled from one semester to the next, our students need us to guide them toward stable educational choices.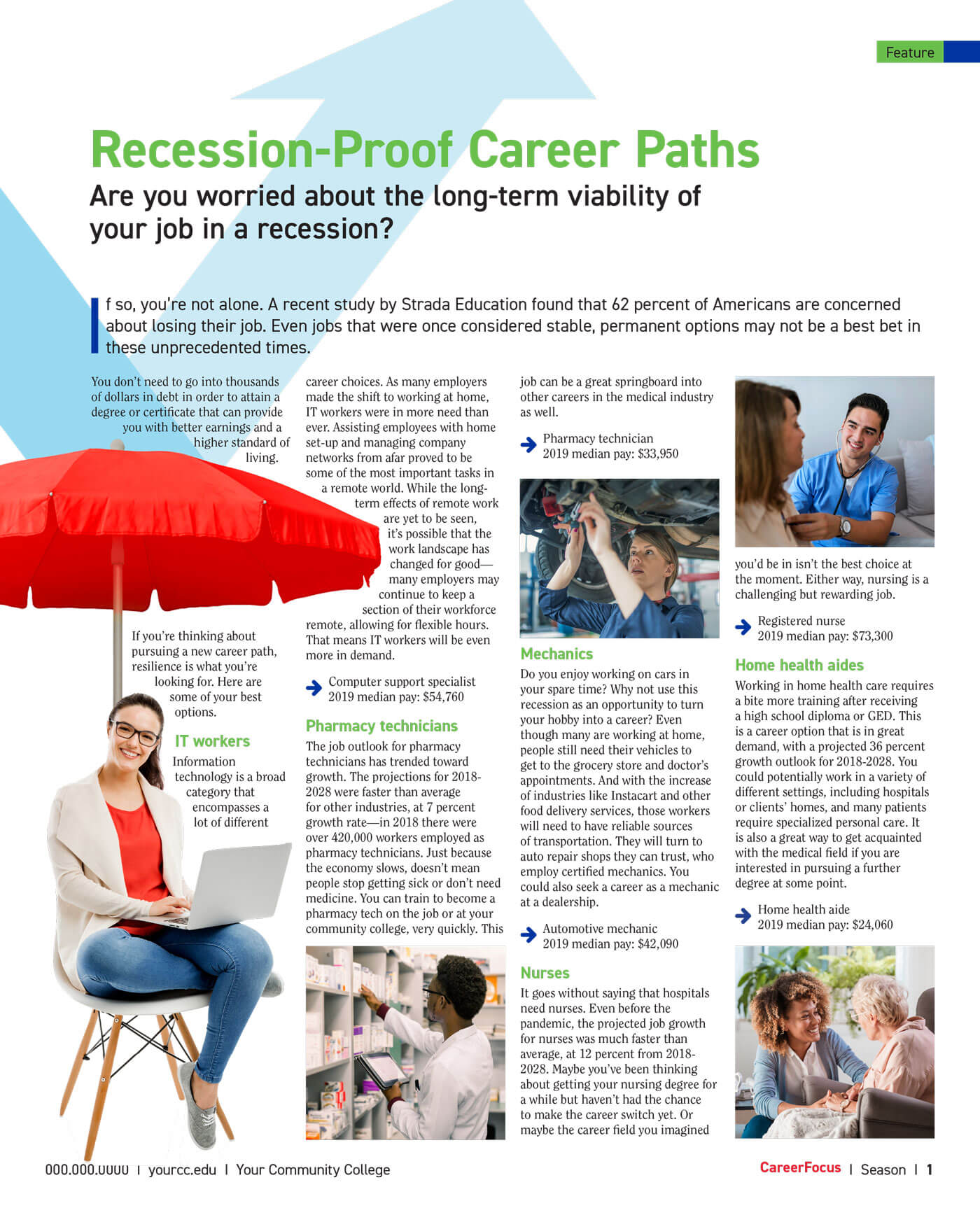 Share important career information with our latest guide.
This is just one example of content available through Aperture. Working with us gives you and your marketing department full access to a team of writers, graphic designers, and community college marketing experts. You get unlimited access to content which can be deployed online, through social media, or customized mail plan for a print materials. We'll work with you to develop a cohesive content marketing strategy to recruit and retain prospective and current students.
Download Here